In our first blog, we covered a number of learnings our team has gathered over the years that are proven to positively impact a hotel's booking performance. Each finding had to do with enhancing the user experience and what will make travelers convert to guests. One of the areas we discussed was photos. Now we're going to take a deeper dive and share some UX insights regarding photos based on a year and a half of user testing on our SynXis Booking Engine (SBE).
Using Quality Photos to Capture Users' Eyes and More Bookings
So, why are photos so important? One of the things we mentioned in our last blog was travelers are highly visual in nature. We are highly visual creatures and repeatedly buy with our eyes. This is especially true when it's time to book a hotel room. Potential guests want to see where they will be staying. They want to know—see—certain things in advance of their stay: what does the room look like; are there any special features inside the room; does it have an incredible view; is there a luxurious bathroom? Overall, quality photos help you sell rooms.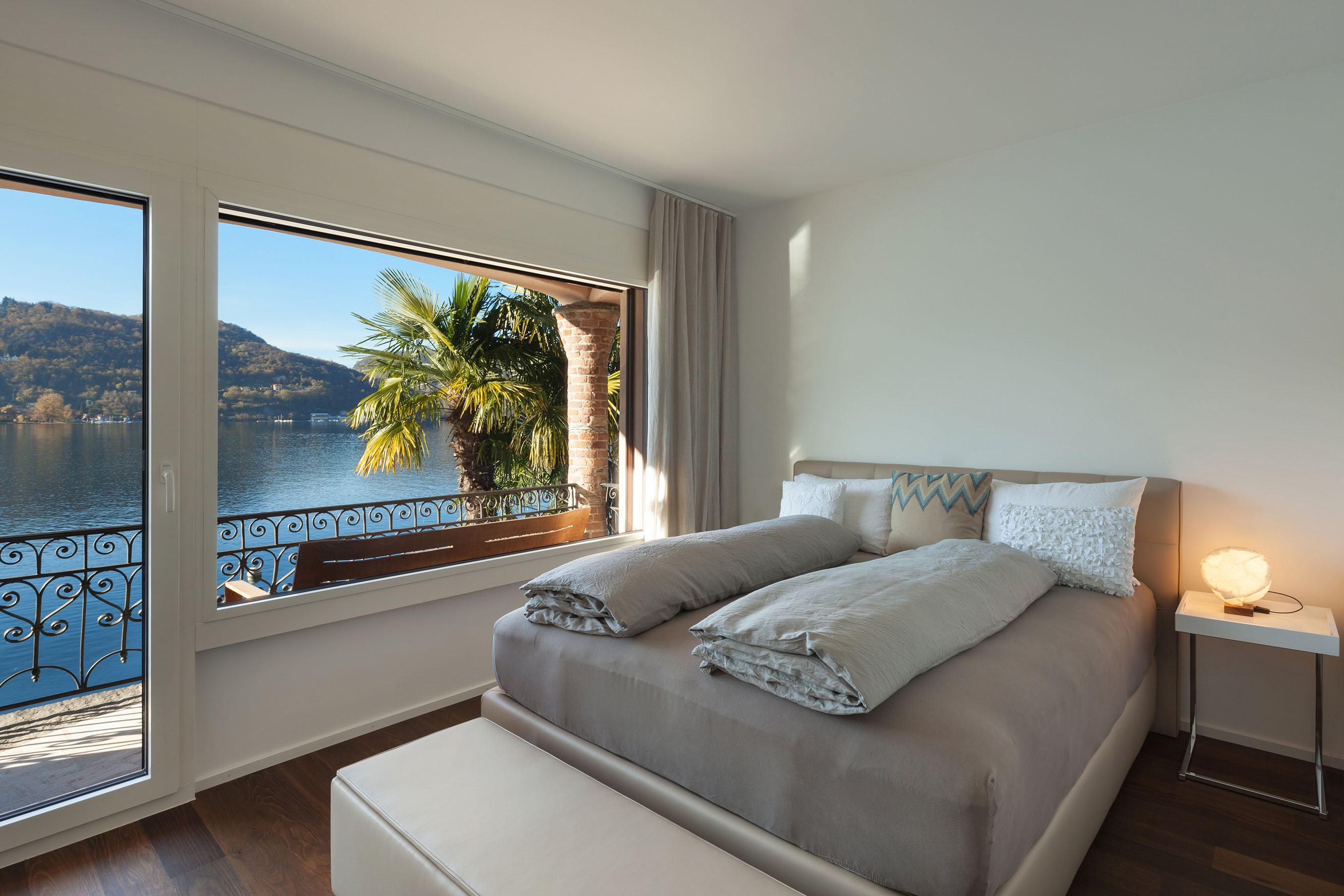 As you think about the power of images for your booking engine, you're probably wondering: Can a picture really be worth a thousand words? Consider these compelling statistics regarding the use of images:
MIT neuroscientists have found that the human brain can process entire images that the eye sees in as little as 13 milliseconds
2018 State of Attention Survey by Kelton Global reports that 9 in 10 respondents (Millennials, Generation X and Boomers) said the effectiveness of content is dependent on stimulating visuals
According to Medium, studies show that people remember 10% of what they hear, 20% of what they read, and 80% of what they see
It should come as no surprise that guests scan photos first and read descriptions next. Our team has seen it time and time again in our internal testing. In fact, Baymard Institute has also documented this behavior in their extensive product site studies. Specifically, their studies found investigating images is a very popular product-exploration strategy for users.
During testing, 56% of users investigated product images as their first action when arriving at the product details page before reading the product description.
Moreover, here are some things our usability testers had to say regarding the use of captivating hotel photos:
"I look at the photos first and then read the description."
"Wow! That photo of the hotel really draws me in, makes me want to be there."
"I wish there was more than one photo."
What Kind of Photos Work Best?
To frame your hotel in the best possible light, the quality of photos matter. Hire a professional photographer. In addition, make sure the package you buy gives you the rights to the digital versions of the photographs.
Specifically, always use the higher resolution digital photos with your booking engine. The SynXis Booking Engine will resize the photos to the appropriate sizes. The higher the resolution and size your hotel has to start with, the sharper your images will appear on screen. Your original should always be larger (both a higher resolution and larger ratio) than any display size to ensure the crispness you want for smaller sizes. Higher resolution images also mean that all of your images will be a consistent size in the detailed room views.
Another thing you should think about: most of the photos on SynXis Booking Engine will be shown in 4:3 ratio. Only the hero image and carousel images are able to show the full panoramic width. So, keep that in mind when you're considering your compositions.
Your photos should be more stunning than the Online Travel Agencies who take their own photos of your content.
Which Photos Should You Display to Online Visitors?
Guests not only want to see your rooms, they also wish to see the rest of your property. When thinking about what photos to showcase, ask yourself what would a guest like to see. Start with an exterior shot. Be sure it is realistic and will give them an idea of what your property is like. Your lobby, as well as reception and common areas, are also good to include. These photos will give your guests an idea of what they will see upon arrival and checking in. Do you have a restaurant and bar on the property? Show it. Include any facilities that make your property unique? Do you have a stunning pool, fun recreation area, enticing rooftop deck or outdoor patio that guests like to frequent? Remember during the dreaming stage, travelers are looking for inspiration about which destinations, hotel brands, and even activities they should consider for an ideal experience.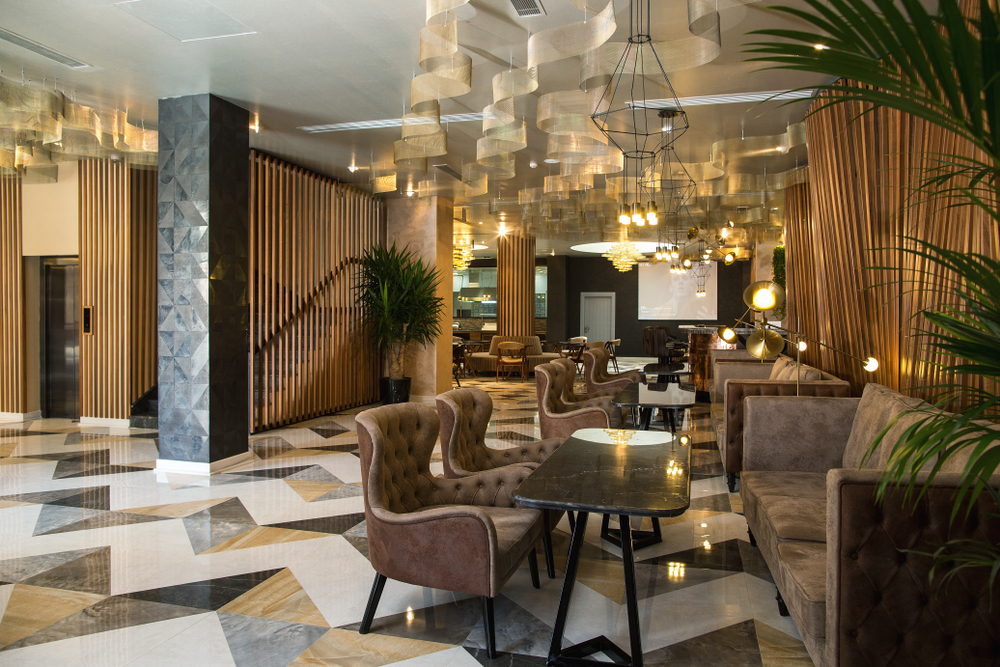 Consider guest posted images on Trip Advisor and similar review sites. If there are any negative crowd photos, combat them with your own, more flattering perspectives.
Hero images, or the large banner images that extend the width of the booking engine window, help keep your hotel's fun or beautiful aspects front and center when guests are booking. Not only do they help set the mood, they also help carry your brand through from your custom brand pages. They're even a great way of showcasing special seasons for destination or resort hotels that have stunning turquoise waters and miles of white-sand beaches or snow-covered, mountaintop vistas in winter. As we've mentioned before, inspiration drives conversion.
Leaving Absolutely No Room for Doubt
Room photos are some of the most important photos you will add. If you're not featuring room photos on your booking engine, then you are most likely missing out on bookings for those rooms. A few general recommendations include a shot from the door, one photo from the window, one photo of any special details, as well as one photo of the bathroom, specifically if it has some worthy features like a walk-in, rain shower with floor to ceiling glass doors or a luxurious soaking tub. Don't leave out those picturesque views!
If you are selling multiple room types, make sure to have some differentiation in the photos between those rooms so potential guests can see the added value of higher-priced rooms. A good rule is to make sure you have a unique photo for each room type. It makes a difference when you show two queen beds in a room compared to a king. Be sure you have two queen beds appear in photos for a room labeled two queens. If luxury linens are part of your brand or you have a great turn-down service, don't be afraid to display a close-up if it's something that adds to the experience. Every guest wants quick, accurate professional photography impressions of the potential guest room where they'll stay and sleep.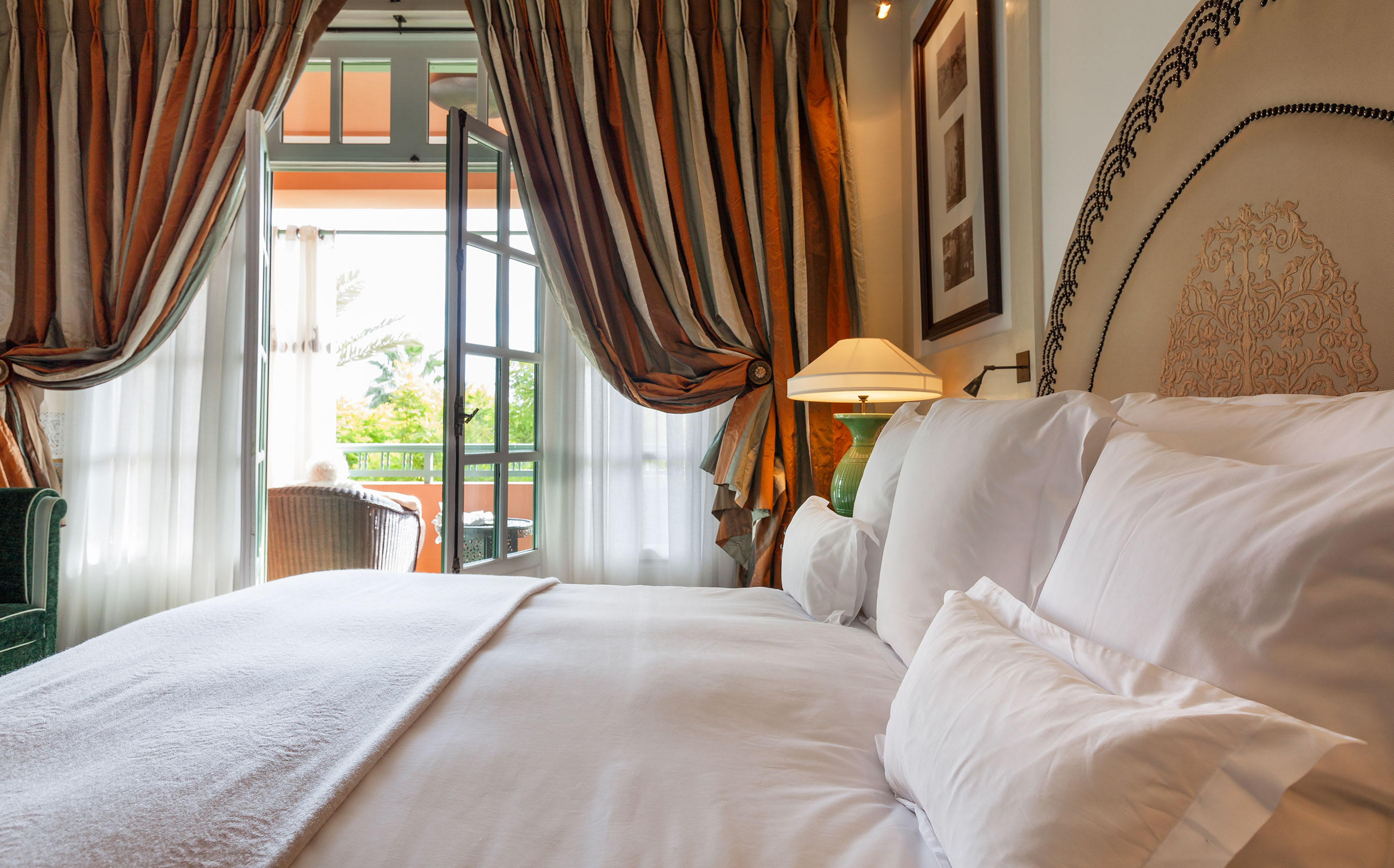 All photos should give an indication of the SCALE of the room. The SynXis Booking Engine will show the size of the room in square meters or square feet, but how that size is distributed matters. Consider video walk-through (which should also be high quality) for a more immersive experience. One of our most successful customers include floorplans of its rooms and suites. Last but not least, all photos should include a description of what is in the photo, not a file name. SynXis Booking Engine displays the photo caption in the detailed photo carousel, and screen readers will read the descriptions for visually impaired guests. The description for the photo allows you to highlight parts of the room that may not be immediately visible in the photo. Review your booking engine compared with your brand site and test the experience yourself.
In short, your hotel images on your booking engine speak for themselves by visually creating a mental picture of your property. Simply put, professional photos of your property accurately portray what guests can expect. They help you tell stories—and sell products—online. Incorporating quality, professional photos of everything your property has to offer not only captures guests' attention, it drives greater bookings—creating a picture-perfect booking experience for online travelers.