Let's start off with a few eye-opening statistics from Google and their recent Travelers Attitudes & Behaviors research. This report shows that 79% of mobile travelers completed a booking after doing research on their smartphone. In addition, 83% of mobile business travelers have booked travel after doing research on their smartphone. Additionally, 75% of travelers start by using a search engine to find places to stay, according to the latest imFORZA marketing research report. If those numbers aren't convincing enough, consider in 2018 an estimated $33 billion in booked room revenue was spent via meta channels globally, according to Google.
With over 70% of the overall search market share, Google is far and away the leading search engine, with Bing and Baidu being the next largest competitors. When it comes to hotel meta search, Trivago, TripAdvisor and Kayak all lag behind Google.
Today, researching hotels and airfares using online search on a mobile device is as common as shopping for clothing. That's why Google has moved quickly to capitalize on this growing trend. And why you, as a hotelier, should be paying close attention to this emerging opportunity to drive direct bookings.
Closer Look at a New Way to Plan and Book Travel with Meta Search
Google has quietly upped its hotel and travel search capabilities with a new travel portal, Google.com/Travel. This allows users to search for flights, hotels and more from a full-fledged travel site. While most of the functionality of this travel hub was already available through different Google offerings, this unifies all of the various features and options into a single place where travelers can book flights and hotels, have full visibility of all their upcoming trips, plus the ability to scroll through all of the previous vacations and getaways from years past, and see recommendations for future trips. This simplified hub first debuted on mobile devices but is now also available when making travel plans and booking trips on a desktop.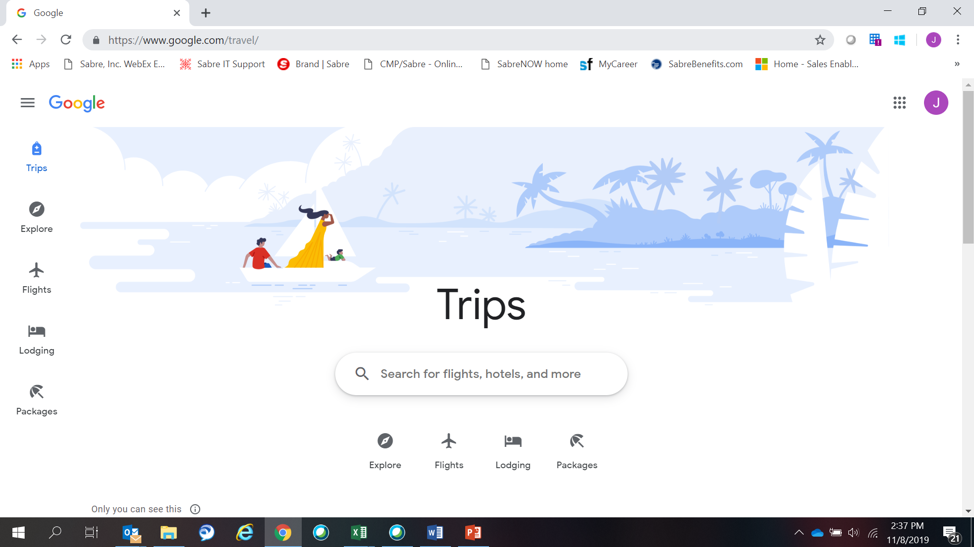 So, exactly what is Google now providing travelers as they plan a trip, research and organize reservations with Google Trips? Created with a focus to make planning and organizing trips easier, Google now makes it possible to edit a trip timeline directly from the travel hub, and has even included the ability to manually add reservations. What's more, Google will now show travelers the weather for all the days they are scheduled to be at a destination. Hotel and restaurant reservations will also be accessible in Google Maps.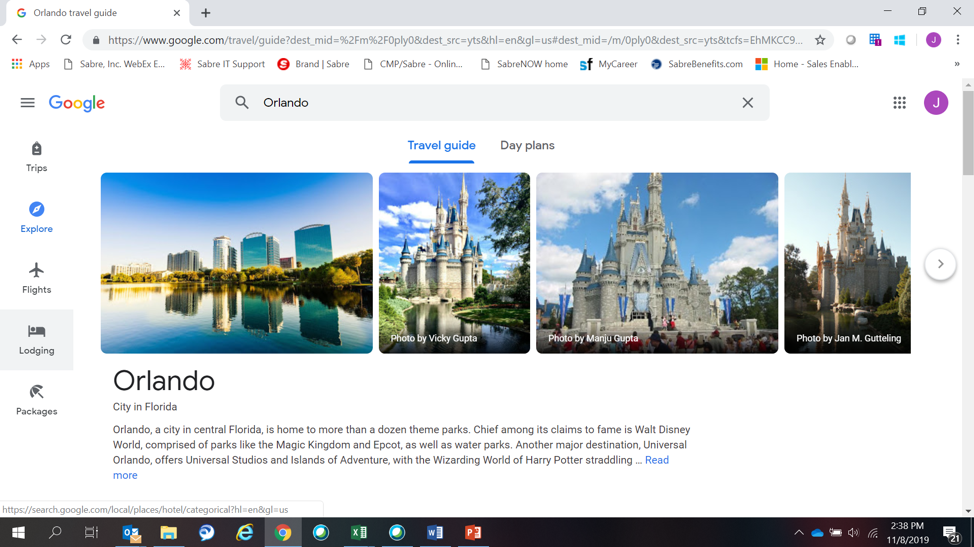 Transitioning from a Search Engine into a Finders Engine
How does Google Trips and its new features directly benefit hotels? Put yourself in the shoes of a traveler for a moment. Imagine you're planning on going to San Francisco at the end of March, and there are over 400 hotel results for your search. To help you find the right hotel for your trip, apply the new "Deals" filter. This filter uses machine learning to highlight hotels where one or more of Google's travel partners offer rates that are significantly lower than the usual price for that hotel or similar hotels nearby.
You can also view a hotel's highlights—like an elegant pool, if it's a luxury hotel, or if it's popular with families—with expanded pages for photos and reviews curated with machine learning. Moreover, Google now offers a clear index for prices, reviews and photos, making a hotel's content stand out a lot more prominently than in the past—all provided organically without any additional charge.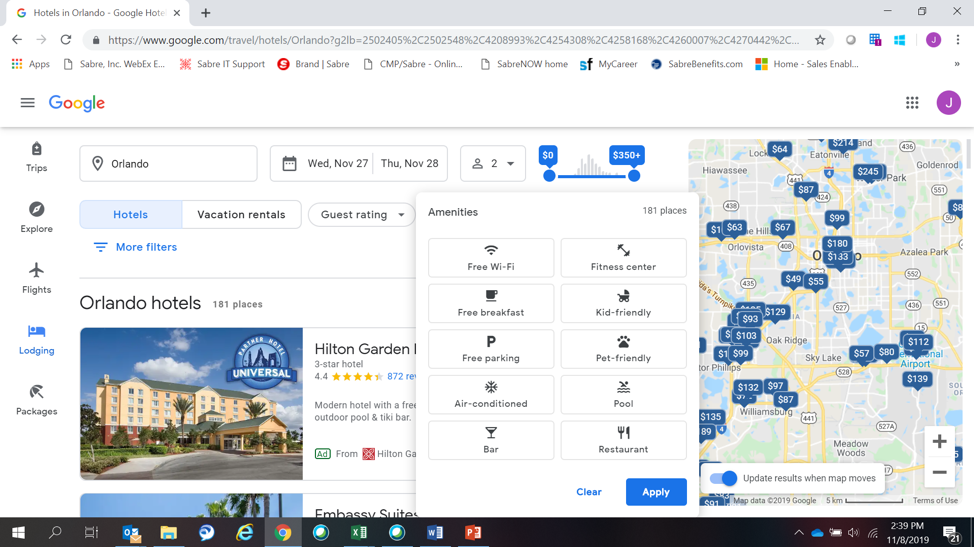 Providing users the option to "visit your website" and also phone the hotel directly via mobile or send a message is another beneficial feature that was added. By including this small but important feature, it gives more ways for users to get in touch with hotels directly, bypassing the intermediaries which are listed further below.
Google Maps can also help when it comes to picking a hotel by showing you if a hotel is in a convenient location and near relevant landmarks, including nearby restaurants. Search for hotels near a landmark or point of interest like "Hotels near the Eiffel Tower" in Google Maps on your smartphone or laptop. You'll see several hotel options and their rates, plus the walking and driving distances to your point of interest.
Whether travelers are planning a trip within a certain budget or looking for a hotel that fulfills all their specific needs and wishes, hoteliers can clearly see how Google Trips' added capabilities is designed to transform Google's search engine into a finder's engine. Overall, it offers travelers an effortless, intuitive and fast way to find and book the perfect hotel.
The Return on Investment for Hotels
Online travel agencies (OTAs) have always been dominant on meta search channels such as Google but advertising your direct hotel website on Google Hotel Ads provides an opportunity for hotels to divert this traffic to their brand websites. In other words, it allows hoteliers to own the customer and foster a direct strategy. Users are even able to ask questions through Google My Business which can be responded to by the user community at large or by hotel owners. This gives one more option for hoteliers to engage potential guests and customers directly.
As Google continues to roll out new travel features that make it a convenient one-stop hub to search and book trips, hoteliers can't afford to sit back and wait. Google's new travel portal is likely to drive even more engagement to Google Hotel Ads, so if you are not advertising on this channel, you are missing out!
To learn more on this topic, check out our on-demand webinar, How hoteliers can keep up with the evolution of metasearch.