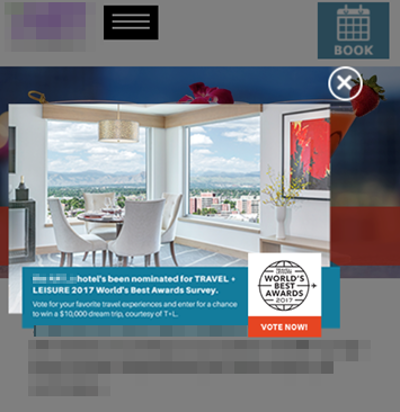 Google is once more making it clear what kinds of mobile experiences they want to encourage. Recently, they announced they would start penalizing sites with intrusive mobile interstitials in their search results.
Interstitials, of course, are those images often used in promotions and surveys which cover content, often dimming out the rest of the screen in the process. Today, a site that displays an interstitial when a user directly clicks through from a Google mobile search result can see a negative impact on the site's SEO. In a quote on the blog article announcing the change, Google says, "[Mobile] pages where content is not easily accessible to a user on the transition from the mobile search results may not rank as high" in search results.
This could pose a problem for hoteliers who have relied on this tactic to spotlight promotions, events or other information when visitors click through from search results. Among the types of interstitials that Google considers problematic are:
Popups that cover the main content of a page, whether the message appears right away or as they browse a page
Standalone popups that users have to dismiss before content can be viewed – for example, an interstitial prompting users to download an app that has to be closed before they can view the page in the browser
Page layout where content "above the fold" looks like an interstitial, with the original page content laid out inline beneath the fold – for example, prompting users to sign up for an email list before they can scroll down to the rest of the page
Not all types of interstitials will result in a hit to your site's ranking. Interstitials that are required by law won't be affected, including messages letting users know your site uses tracking cookies, popups requiring users to verify their age before proceeding or login interstitials for content that's not publicly available.
And Google has said that banners that use a reasonable amount of screen space and are easily dismissible are acceptable. For an example of this, look no further than the app install banners provided for Google's Chrome browser as an example of a message that uses a "reasonable" amount of screen space.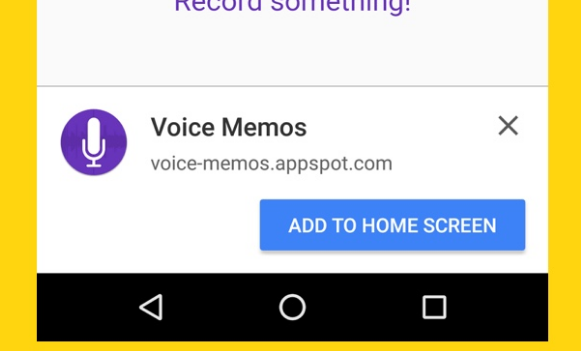 Hoteliers should take stock of how, when and where they're using interstitials to make sure the messages they hope will inspire and engage guests won't have the reverse effect of making it harder for travelers to find them via Google.
Learn more about Sabre's Digital Experience team and how we can help you stay on top of these, and other, new developments in SEO and website technology. More information is also available on Google's Webmaster Center blog.