Asia Pacific is the world's largest travel market, projected to grow to USD $500 billion in 2021 according to Phocuswright. A big chunk of activities can be found on digital platforms – online travel bookings make up 40% of the market in Asia Pacific, and digital travel in the region is projected to grow two times faster than that in Europe or the US. It's a great time to be a travel industry professional in APAC – or is it not?
Sure, it's an exciting market growing by the day, but not without its challenges especially if you are a hotelier. A significant growth in digital travel also means heightened competition. It is estimated in 2018 that only 25% of Asian travelers book their accommodation directly with hotels, while a majority favor OTAs.
At the same time, Asian travelers seem to be harder to delight. They are increasingly well-informed, tech-savvy, and not to mention exposed to an abundance of choice. Today's innovation is tomorrow's norm, and expectations placed upon hoteliers – around how efficient, how convenient, how pleasant a service could and should be delivered – are accelerating ever more rapidly.
The market is changing. Competition is intensifying. Traveler preferences are shifting. How do you keep up? What will your hotel guests want next and how can you exceed their expectations?
The counter-intuitive way to quickly identify actionable opportunities for innovations that resonate with your customers in an ever-changing market is this: watch business innovations first, ask consumers second. New innovations – products, services, experiences, business models, and more – coming into the market will change consumer expectations around what should be possible.
Here's a one classic example. Uber changed people's expectations around how fast, efficient, and reliable a car service could be delivered to their door step. Before there were ride-hailing applications, people were OK with calling their taxi company and waiting 9-12 minutes for the taxi to arrive. Today, they fire up their app, push a few buttons, and waiting for more than 5-7 minutes for a car is unacceptable.
The bottom line is, if you are delivering a service today based on yesterday's standard of consumer expectations, it won't be long until you become obsolete. It is therefore crucial to watch innovations and identify all the resulting emerging expectations for you to keep delighting your customers and to stay ahead of disruption.
If you are a travel industry professional, and especially a hotelier, here are three recent relevant innovations in APAC that you should know. These innovations are signalling where Asian traveler expectations are headed and each one represents an actionable opportunity for your next winning innovation.
JAPAN: TERAHAKU
Terahaku, an online platform allowing tourists to book stays in Japanese temples launched in June 2018. Via the site, visitors seeking an authentic Japanese experience can book accommodation in remote temples and take part in unique traditions. The launch coincided with the Residential Lodging Business Law, which enables temples to open up their spaces to paying guests.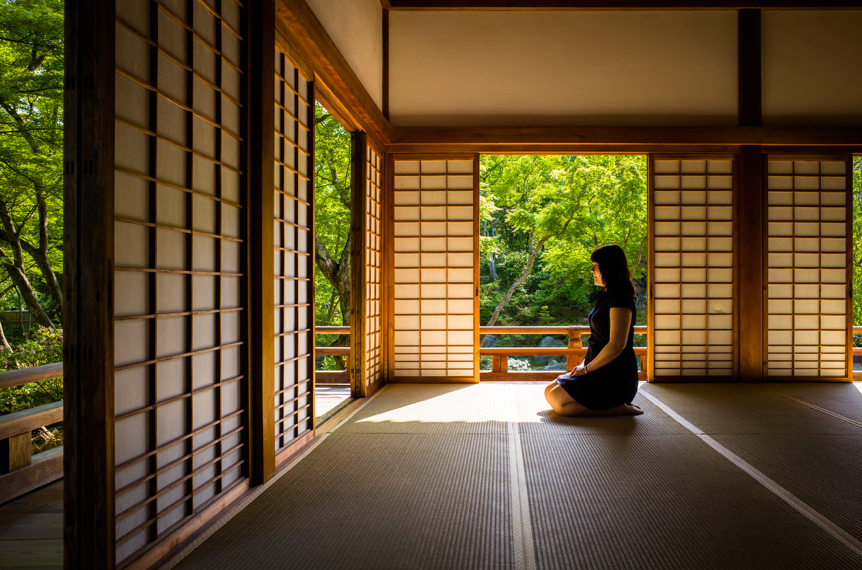 Image by Marser / Getty Images
This example signals what people are increasingly looking to get out of their journeys. Personal growth and travel have always been inextricably linked. According to Lonely Planet, wellness tourism is also the travel industry's fastest growing sector globally – growing more than 10% in 2017 and is worth more than USD $500 billion.
But today, especially as social media and 'do-it-for-the-gram' culture is so prevalent in Asia, more travelers are determined to escape a superficial self-improvement culture. For many travelers, mindfulness is replacing 'just' wellness. Beyond lying by the side of a pool with a nice view, competitive urbanites are seeking out deeper forms of self-improvement.
US-based travel agency Palace Travel is hosting a 10-day tour of Ghana West for American descendants of Ghanaian slaves, allowing them to explore their past. SuperShe Island off the coast of Finland is opening a women-only retreat focusing on female empowerment and wellness. From reimagined experiences to ancestral revelation, more travelers are embracing encounters that take them on a deeper journey. What can you do to turn the physical journey of a hotel stay into an inner journey?
CHINA: XIAOZHU
In December 2017, China's answer to Airbnb – Xiaozhu – announced that it would begin using facial recognition to open smart locks on its properties. Installation of the locks, developed in partnership with Ant Financial, began in Q2 2018 following trials of the system earlier in the year. The initiative aims to address problems of establishing the identity of lodgers (who may not be the person booking) which is required by Chinese law.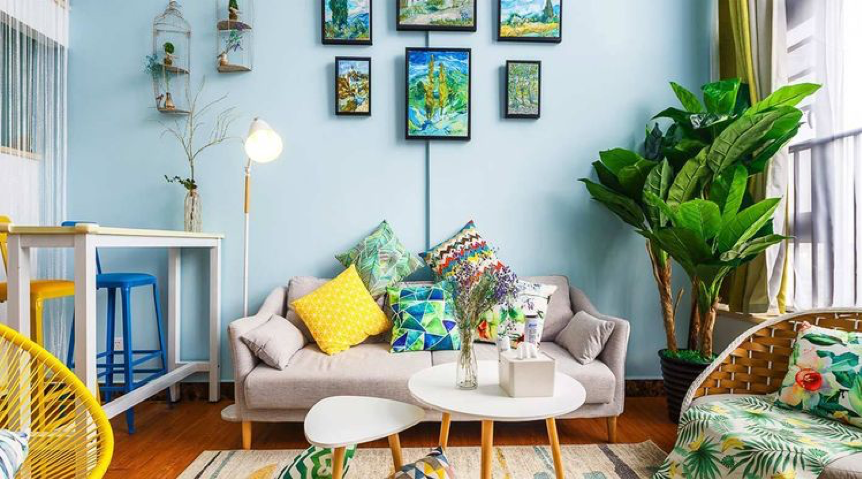 Image from Xiaozhu.com
A culmination of technological leaps and widespread familiarity mean this has been a breakthrough year for facial recognition and tracking. China is already leading the world in terms of AI and facial recognition. Beijing-based Face++ raised USD $460 million in a fresh round of funding in October 2017. At the same time, iPhone X introduced Face ID pushed the technology's awareness and adoption into the mainstream. While #AnimojiKaraoke may have been a short-lived fad, it represents widespread adoption of incredibly sophisticated facial mapping.
While it might have started outside the hospitality industry, this expectation will soon, if not already, roll to your doorstep. Travelers will embrace new levels of personalization and the seamlessness that this technology allows, and smart hoteliers will start harnessing it for various purposes – offering convenience, bolstering security and even monitoring and reacting to their guests' emotions.
INDIA: BLIND FAITH UPGRADE
India-based agency Isobar first implemented its Blind Faith Upgrade kit in February 2018. Conceived to turn any hotel room into one suitable for visually-impaired travelers, the kit includes tactile paving plates that let guests know where they are in a room. Other items include braille literature and labels, as well as an audio assist pen (which converts written content into audio output).
Watch the video of Hotel Ramada utilizing this technology
The direct need for this innovation is obvious: it's estimated that only 1:250 hotel rooms in India are equipped for accessible tourism, despite the Indian Ministry of Tourism estimating that over 15% of the population (including elderlies) could benefit from accessible facilities.
Look beyond the specifics of this innovation however and you'll find many other powerful insights worth taking back to your team. First, it's a great demonstration of frugal innovation. Second, people have come to expect flexible and adaptable solutions. After all, if one's smartphone can be easily customized and upgraded, then why not one's physical environment too? Finally, the kit is open-source meaning other hotels can request it, making Hotel Ramada a leader in the quest for greater inclusion.
So, ask yourself: are there new customer groups you could serve better? And, if a wholesale redesign is too expensive, could you find a creative and low-cost way to adapt your existing offerings?