Today's travelers have more options than ever for shopping and booking your hotel. Our recent white paper in partnership with Phocuswright found that 44 percent of travelers visit hotel websites during the shopping process, even when they choose other channels to book. And according to a recent Sabre Hospitality Solutions booking engine analysis, each booking engine session lasts an average of 2 minutes on mobile devices, and over 3 minutes on tablets and desktop computers.
And yet, according to Phocuswright, 34 percent of U.S. travelers still prefer to book via OTAs – versus 23 percent who said hotel websites were their preferred booking channel. Clearly, hoteliers have a chance to capture more traffic from shoppers who are already coming to them for inspiration.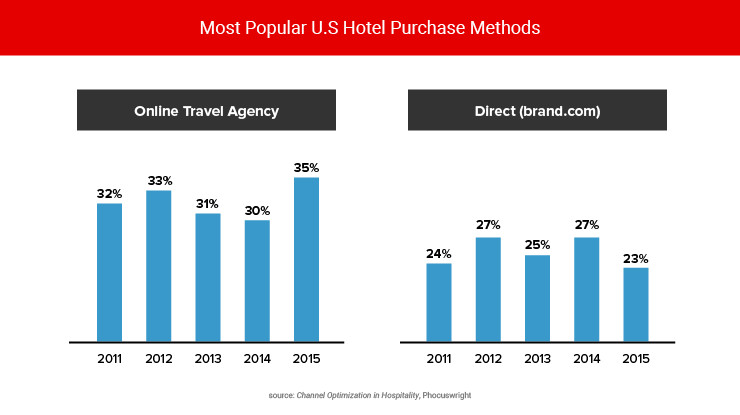 So as a hotelier, how can you turn this point of inspiration into more conversions? Give your guests compelling reasons to finish their booking process directly with you.
The key to winning more direct bookings – and a shot at earning travelers' continued loyalty – is not simply to tell your guests to book direct, but to gain an understanding of what drives their decision-making process, so that you can show them the value of booking their stay directly with you.

Business or leisure, domestic or international; no matter the type of journey, travel is highly personalized. Likewise, your guests' reasons for traveling are based on many individual needs and preferences. The shopping and booking process provides a range of "micro-moments" – fleeting moments in time when customers make decisions based on their immediate needs and desires.
And by necessity, those processes are as unique and personal as the people who travel. For a couple planning their honeymoon, those micro-moments may span weeks or even months, over several different devices, involving a variety of websites and mobile apps. For a business traveler arranging to meet a potential client in another city, that process may be much more streamlined. And for many of today's business travelers, who bookend their trips with personal holidays, the process may be some combination of the two.
Online buying behavior isn't linear or predictable – rather, it can be intermittent and sporadic, taking place across multiple devices. To win more direct bookings, your website booking engine must deliver a personalized experience based on search criteria that maps to a persona, guests' profile data, preferences and stay history. Beyond merely identifying a guest, this ensures that the booking experience is focused on that guest's needs.
When your website booking engine can recognize and adapt to individual shopper personas – from a business traveler booking a last-minute trip, to a family planning a holiday vacation with children – your room results, add-on packages and merchandising offers can be personalized to match, making bookings and upsells more likely.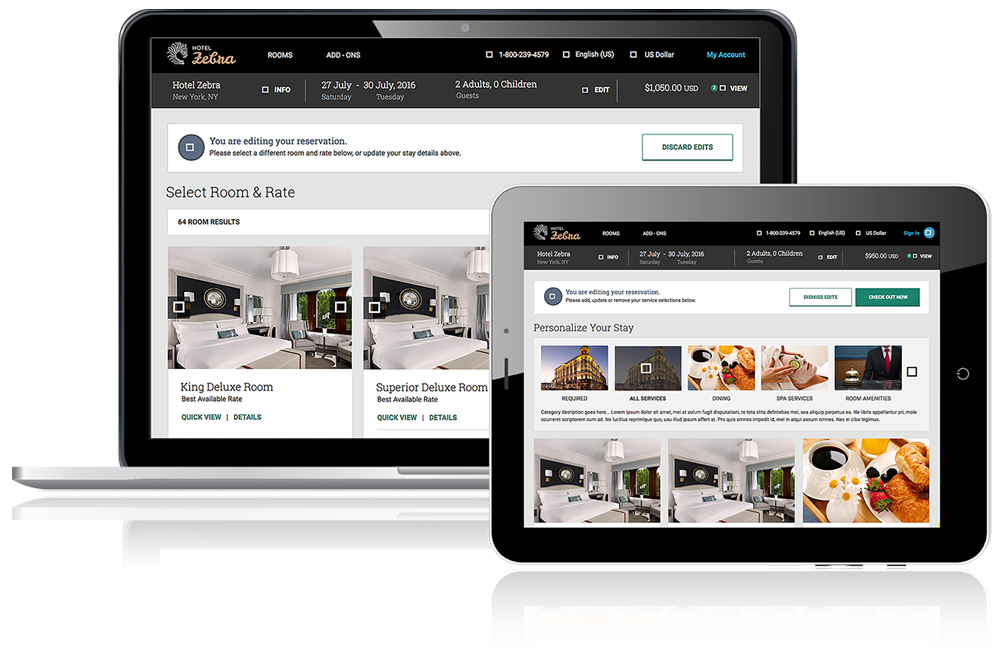 SynXis Booking Engine offers the industry's first booking engine with built-in dynamic personalization coupled with a centralized smart profile management system. Its fast, mobile-first UI helps your hotel deliver personalized results that can increase conversions, no matter what devices your customers use to shop or book. And our solution will continue to meet your needs as personalization options based on guest personas continues to grow.
In a fragmented marketplace where guests' decision-making processes are often highly complex, ensure your website and booking engine help guide your guests through their micro-moments – and into an unforgettable experience with your hotel.
Download your free copy of our new Channel Optimization in Hospitality white paper to discover more insights that will help you create a channel strategy tailored to your guests' needs.