"I am pleased to share that we have seen an over 40% improvement to our conversion rates on some of our brand sites compared to our old booking engine, while the other sites that were also lagging are now starting to gain traction."

Simon Rendell
Director, E-Commerce
The ONYX Hospitality Group portfolio spans a range of hospitality segments, from mid-scale hotels and resorts to serviced apartments and luxury hotels. The Group's properties are located in eight Asia Pacific countries from Thailand and Malaysia to Sri Lanka and the Maldives. The company also has a robust development pipeline of over 20 properties across the region, with plans to open new properties in Australia and Laos.
Despite the guest experience delivered by each property across the core brands of Amari, OZO and Shama, there was scope for enhancement in the digital experience and web journey.
Digital transformation continues to be a cornerstone of the ONYX brand strategy in 2017, with the goal of elevating the guest's experience across the entire journey: from the moment they start interacting with the brand on their website, to post-stay. However, their reservation systems were working in silos. The booking engine was also outdated and missing many important, modern features.
To achieve the agility required for digital transformation and keep up with the modern traveller's requirements, ONYX sought out Sabre Hospitality Solutions to assist in tailoring the booking experience via SynXis Booking Engine.
ONYX quickly made changes and updates via SynXis Booking Engine's best-in-class SaaS platform, allowing them to overcome multiple shortcomings from their previous booking engine experience, such as:
Low booking conversions due to broken user experience and an inconsistent look and feel compared to the hotel's website.
Confusing interface making it difficult for guests to determine which property had the availability they sought
Before: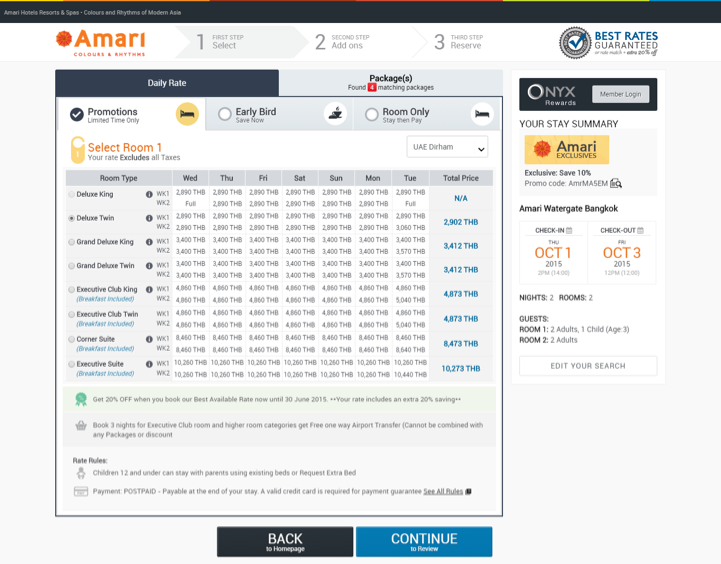 After: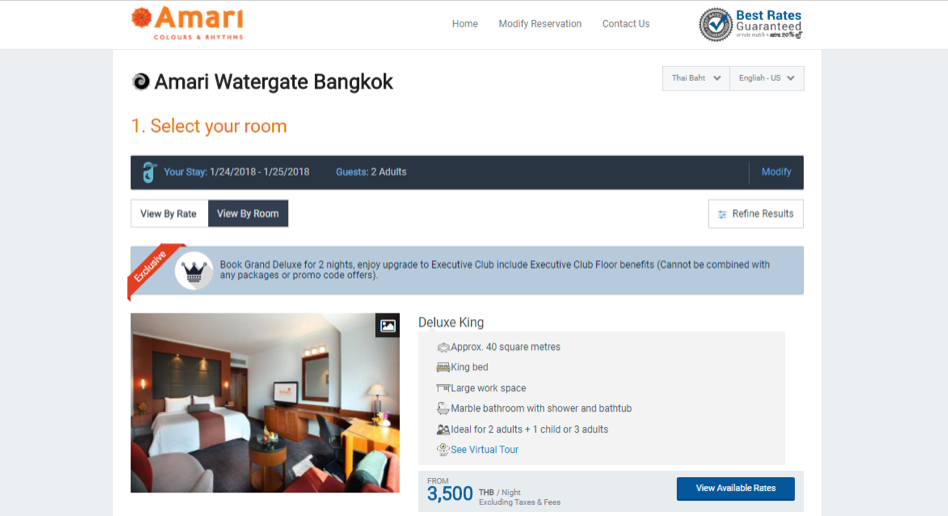 With the implementation of SynXis Booking Engine, a customised booking experience is now being delivered:
A seamless and intuitive booking process with fewer steps needed to complete a booking
New filtering features alleviate guests' booking frustration
Cross-sell, retail capabilities and urgency triggers allow for higher conversions, critical for a modern e-commerce website
Alternative hotels and dates are displayed when current selection is not available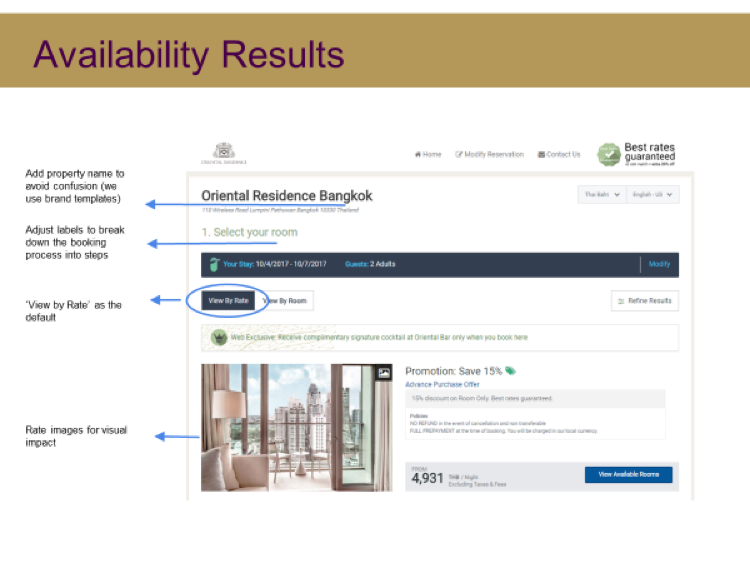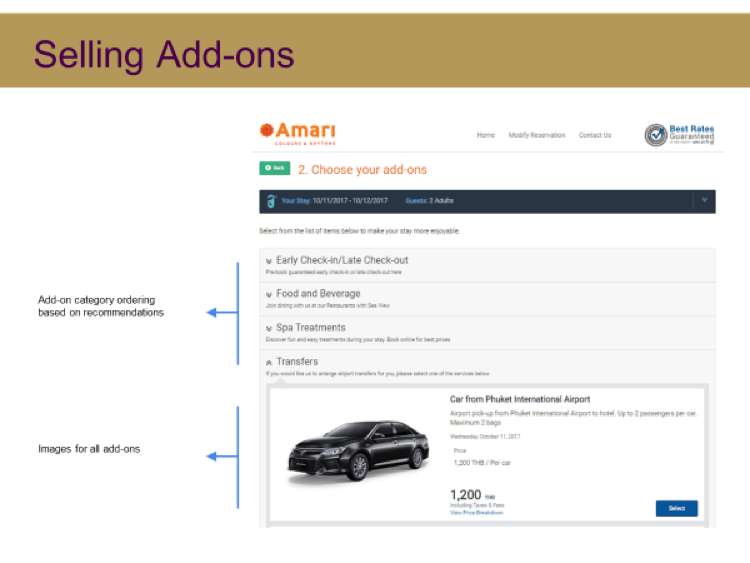 To deliver an unmatched guest-centric experience, SynXis Booking Engine now provides a new booking site consistent with the look and feel of the hotel and brand websites. This has resulted in lower bounce rates and increased conversions. New revenue drivers such as combining rates and room types as Product Cards also make it easier for customers to find an ideal combination, increasing their likeliness to book.
Results the customer obtained:
Comparing same period YoY (1 June – 8 Oct. 2017 vs. 2016)
| | |
| --- | --- |
| Growth in Room Nights | +11% |
| Growth in Room Sales | +12% |
| Growth in Conversion Rate | +30% |
| Growth in visitors' proceed rates (visits that proceed from availability results page to customer info page | +30% |

Booking engine now opens in a new tab, allowing users ability to easily toggle back and forth between the website and booking engine