GDS
Media
Stand out among the crowd.
Travel agents using the GDS are often far into the search process and ready to book. With such strong potential for conversion, how can you help your property stand out among the many other hotels in your market?
With Sabre Sponsored Property your property can be preferenced, or appear higher up, in searches for your market. Sponsored Property utilizes Sabre's Content Services for Lodging which shops by geo-location, expanding your reach beyond just airport codes. Additionally, you can use text and graphical PromoSpots to highlight your unique offers and hotel features at different points of the agent workflow.
Utilize Sabre GDS Media campaigns to increase visibility and conversions in the highly productive Sabre GDS channel.
Sponsored Property Listings Make Up
67% of GDS Bookings
PromoSpots Campaigns Average
25:1 ROI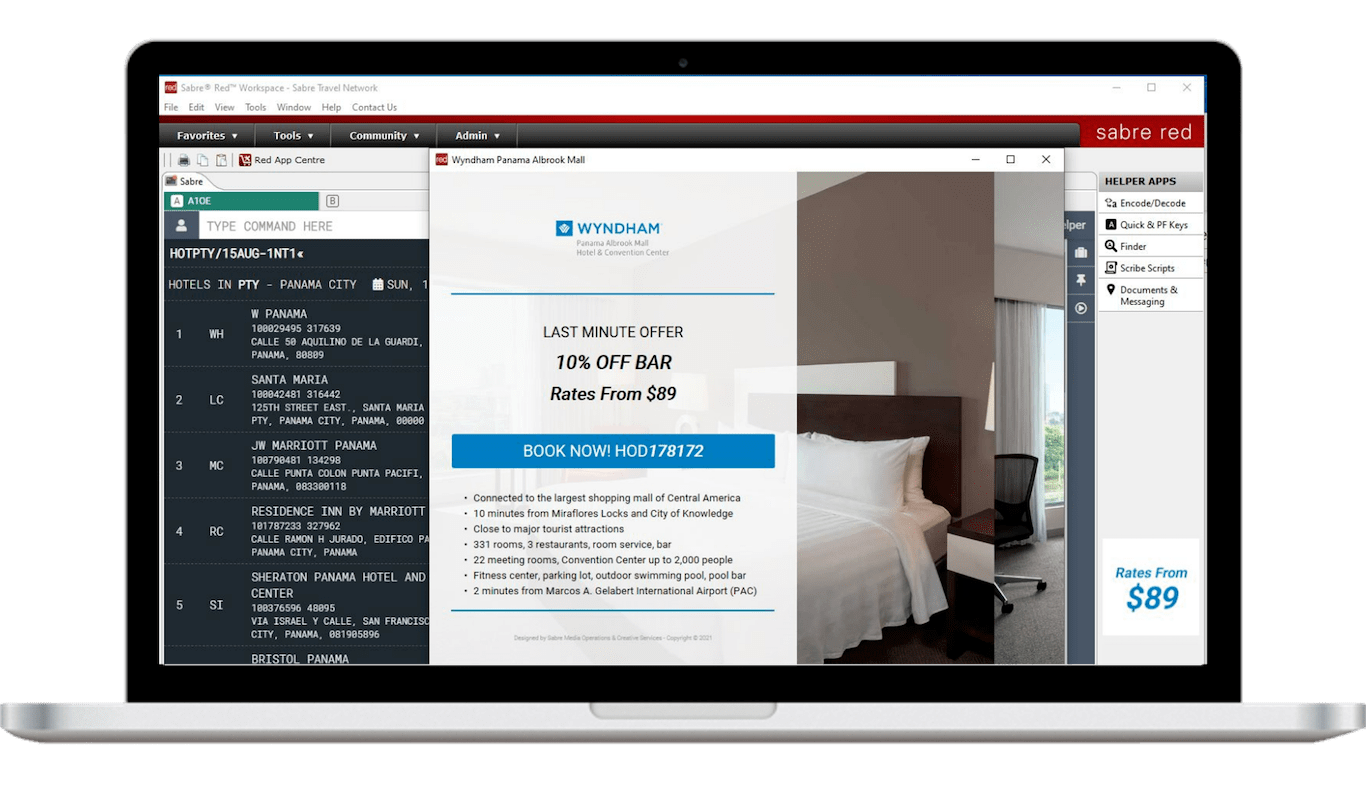 Product features
Maximize your revenue potential
with increased visibility to travel agents
Stay informed on your campaign performance
through frequent data reports
Optimize your ROl
by utilizing our GDS Data Team to analyze performance and make recommendations