Introducing Nuvola™!
Make sure your on-property staff is delivering the service you expect
Get the visibility you need to manage your property with confidence. Nuvola's hotel service optimization and guest engagement software provides you with the tools you need to strengthen daily hotel operations and deliver service that will keep guests coming back.
This is the new frontier in hotel operations: intuitive technology created by former hoteliers with a deep understanding of the challenges you face every day. Technology that brings together front-of-house, back-of-house, and guest service management so you have the full picture. Technology that extends beyond what a PMS is capable of, helping you find your edge to Go Beyond.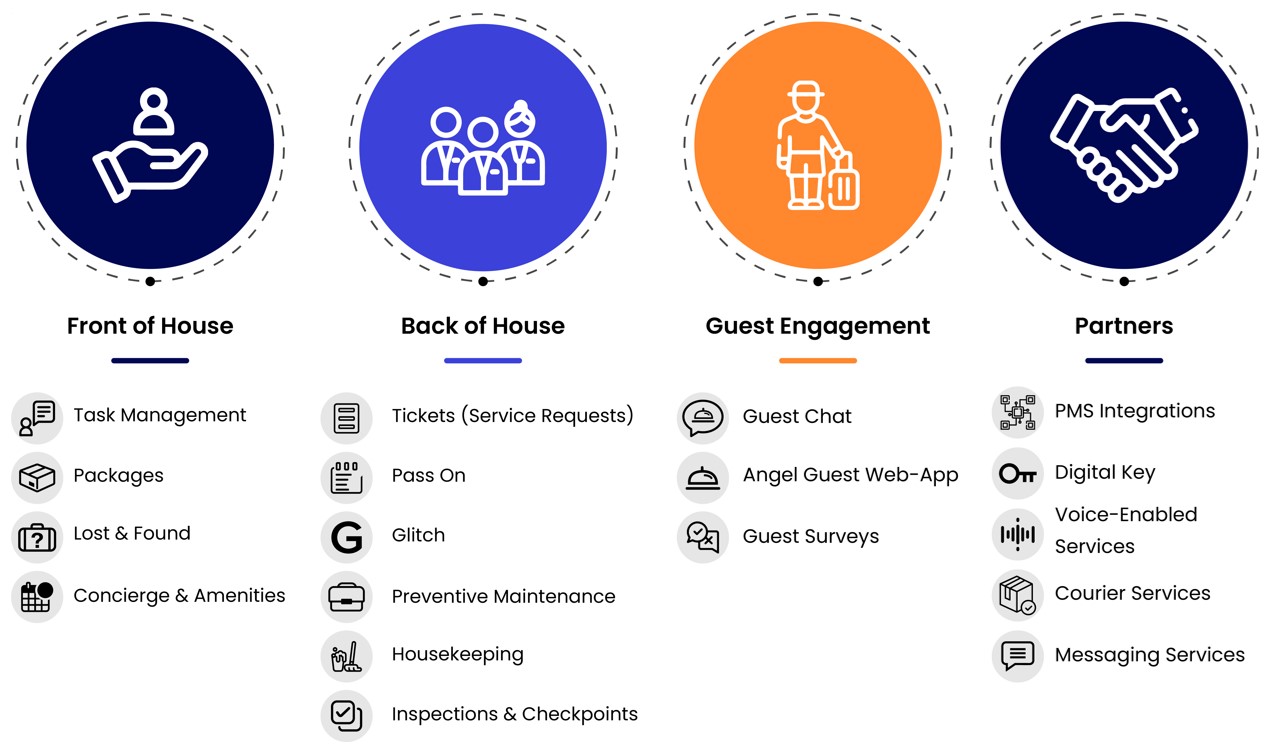 How hoteliers can use technology to relieve the operational challenges they face today
The hospitality industry is under more pressure than ever – reduced team sizes, coupled with post-COVID customer wariness and increased schedule changes have led to a real operation pinch point. How can hoteliers use technology to relieve the fulfilment and operational challenges that they face today?
Why Guest Communication Is Key to Delivering Stand-Out Service Within Hospitality
For hospitality brands to inspire loyalty, they need to deliver a consistently stellar guest experience — but many hotels haven't been able to hire enough staff members to meet the high level of service guests expect.