SynXis Retail Studio
Sell anything. Delight everyone.
How do you capture more trip-oriented spend?
Global e-commerce is a multi-trillion-dollar business and growing. For the first time, shift spend by seamlessly retailing merchandise, services, experiences, policies, and spaces by attributes at the point of distribution.
Go Beyond ordinary hospitality
Create choices outside the room. Open an endless array of additional revenue and service opportunities through experiences, merchandise, policies, and spaces. Drive incremental revenue per guest while delivering the personal experience consumers have come to expect.
Step into the future of retailing
Innovative cloud-based technology created by hospitality and industry experts on a platform you can trust. Visit our Retailing Glossary for a list of technical terms and definitions related to the topic of retailing.
Every property has something special to offer.
What will you create?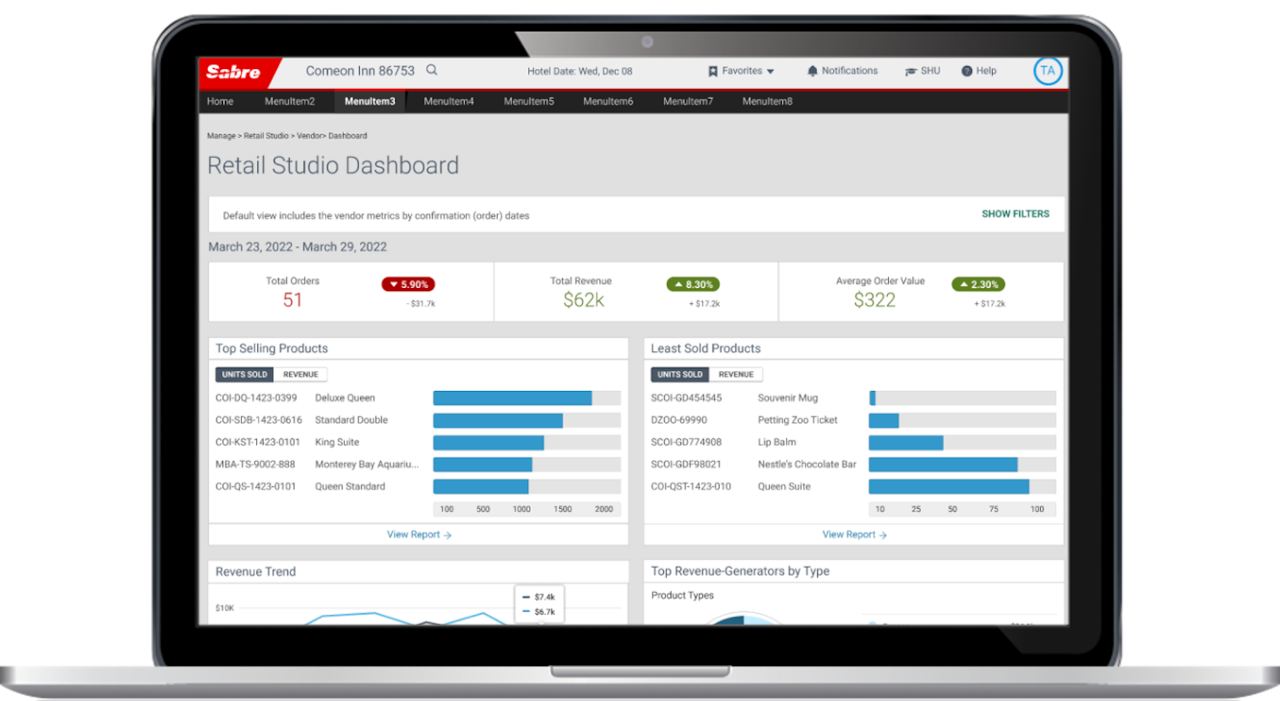 53%

increase in experiences sold
46%

increase in merchandise sold
35%

increase in services sold
** Based off pilot with Langham Hospitality Group | Cordis Hotel & Resort Hong Kong

Intuitively Create
Set up marketable offerings unique to your brand in less than 5 minutes ___________
Sell Outside The Room
Manage both room and non-room offerings through a singular attribute-based model
Accelerate Total Revenue
Capture more revenue per guest through personalized choices at the time of booking
Gain An Edge
Pull new levers to create additional value for your property and your guests ________
Enable Guest Personalization
Cordis Hotel & Resorts has seen positive results, even when international travel came to a halt. They were able to quickly pivot to target the local market with new offerings tailored to that audience.
Increasing Total Revenue Per Guest by Personalizing Ancillary Offerings Beyond the Room
Hospitality brands across the spectrum — from economy to midscale to luxury — are looking for ways to sell ancillary services and experiences more efficiently. The right technology solution can enable them to personalize guest offerings and maximize total revenue.
The Evolution of Hospitality Retailing
Hoteliers today rely on an attribute-based selling model to provide choices for their guests and generate revenue. However, selling single attributes tied to a room reservation limits growth and does not allow the guest to create the full personalized experience they desire.