SynXis
Retail Studio
Enable choice.
Accelerate revenue.
Hospitality is more than just a stay. It's creating memories that remind guests why they travel.
With SynXis® Retail Studio™, transform from filling rooms to creating a memorable experience for your quests. Deliver the personalized experience consumers have come to expect. Drive total revenue by offering an endless array of additional revenue and service opportunities through experiences, merchandise, policies, and spaces. Set up marketable offerings unique to your brand and create additional value for your property and guests.
When Everything Is An Attribute
The Opportunities Are Endless
Early adopters have seen a revenue increase of up to
6.8x
vs. the previous year
(2022 vs. 2023)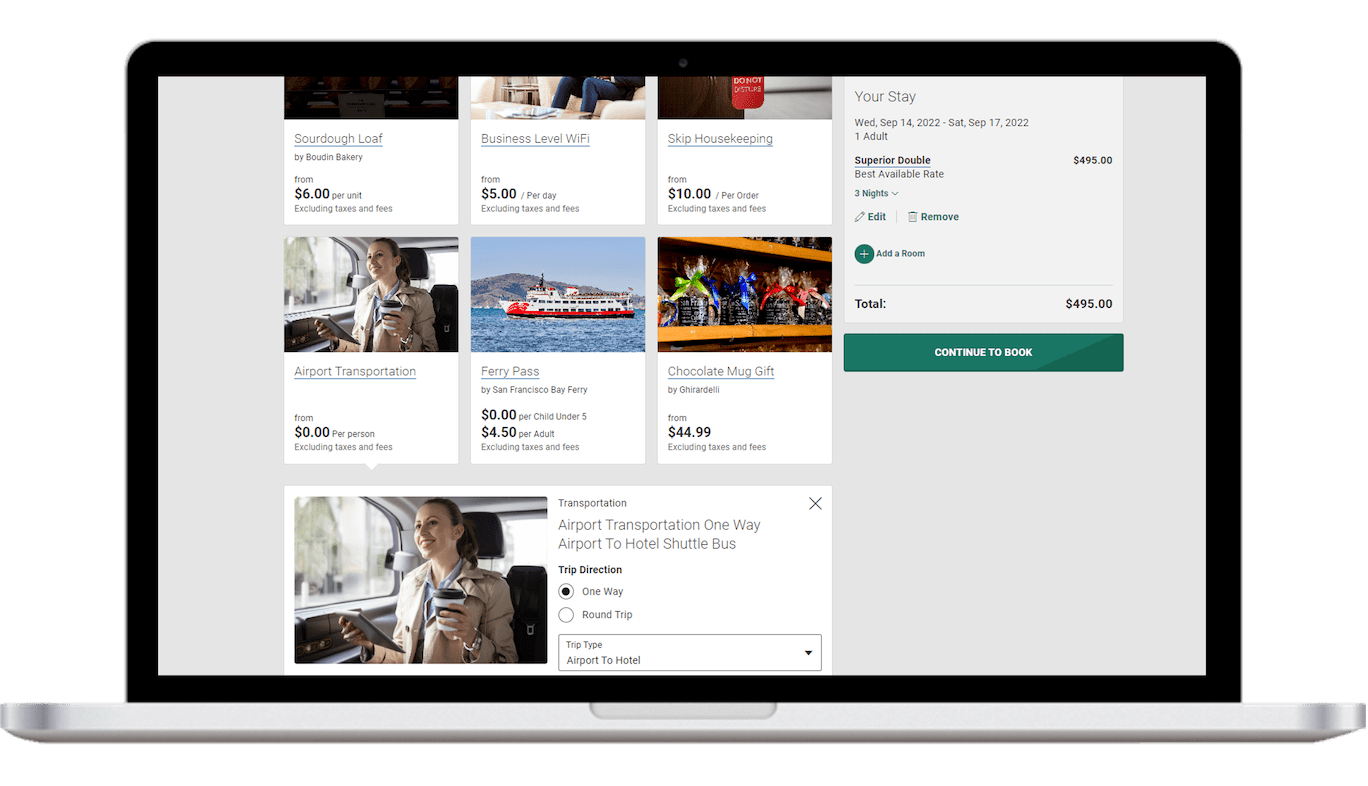 Product features
Optimize Conversion
Leverage machine learning with our Recommendation Engine
Enable Guest Choice
Create ancillary choices outside the room
Improve Guest Experience
Set up easy-to view offerings in the booking flow
Amplify Total Revenue
Capture more revenue per guest at the time of booking
Why Total Revenue Will Power the Future of Hotel Retailing
Most hospitality brands consider revenue per available room (RevPAR) as their primary success metric, but this measurement is limited to occupancy and rates. To generate greater revenue and increase guest satisfaction, hoteliers need to focus on total revenue, which includes experiences that go beyond the room.
The Evolution of Hospitality Retailing
Hoteliers today rely on an attribute-based selling model to provide choices for their guests and generate revenue. However, selling single attributes tied to a room reservation limits growth and does not allow the guest to create the full personalized experience they desire.