While Black Friday and Cyber Monday are best known for the chaotic consumers that crowd retail stores each morning, they also offer the year's greatest potential to drive strong performance for hotels' digital marketing programs.
With users looking to make big investments before the holidays, our Digital Experience team sets up each of our PPC Campaigns for success. In just 5 easy steps, your hotel's PPC Campaign can be ready to win this Cyber Weekend, as well.
In this infographic, we detail each aspect that your PPC Campaign should consider before promoting your Cyber Weekend special this coming Black Friday!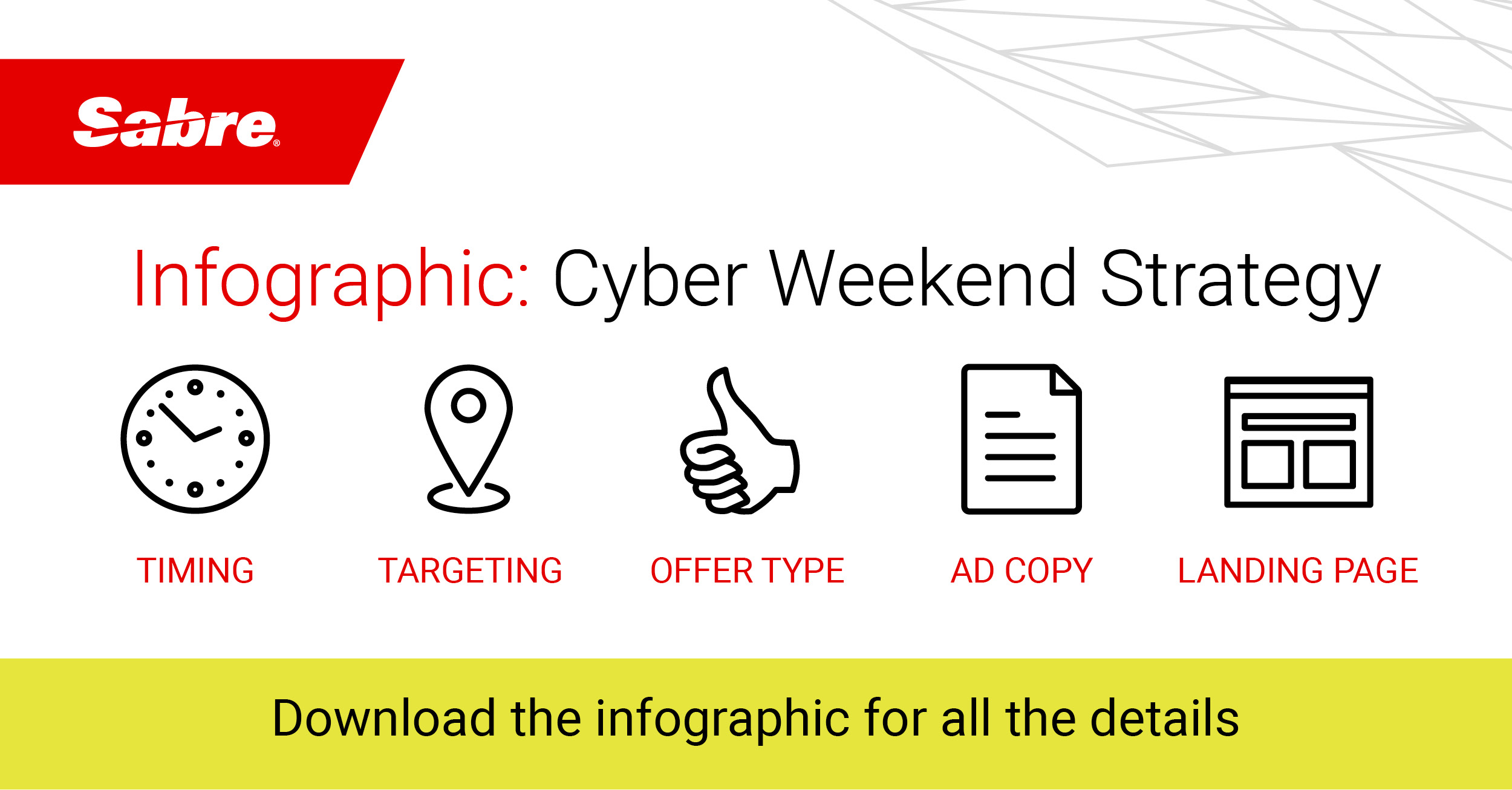 Curious about how we drive performance during the rest of the year? Contact our Digital Experience experts to speak about next steps to drive your property's performance.
We work with hotels of all sizes and locations, and we make it our goal to improve each hotel's performance beyond our standard benchmarks. So while Cyber Weekend helps generate demand to all properties, we'll be there to generate demand and capture it all year long.
Click here to learn more about how to make PPC generate direct bookings for your hotel's website.